welcome to pegasus northwest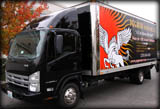 Pegasus has built an exceptional reputation of quality and service and has been considered the premier waterjet cutter in the Pacific Northwest since 1997. Specializing in precise computer controlled cutting of a vast range of materials, we consider meeting the tightest tolerances to be the hallmark of our waterjet cutting services. Our customers consider us the "Composite Specialists" due to our creative tooling and extensive R&D with this hard to process material.
Our efforts have earned Pegasus NW, Inc. the Boeing Presidents Award for "Supplier of the Year", the CCIP award (Boeing Continuous Cost Improvement Program) and the 2007 Boeing Performance Excellence Award.
Our AS-9100 Rev-C certified and DPD approved manufacturing plant stands ready to build a partnership that allows us to take on your most special and demanding job! We'll figure out the hard stuff so you can reap the benefits of time, waste and cost improvement.
Company Quality Policy
To be a "World Class Manufacturer" by commitment to excellence and continuous quality improvement, ensuring our customers the highest quality products and service on time at a competitive price. (PNW QMS-01)
Green Shop
At Pegasus NW, we believe that is it our responsibility to minimize the impact our business has on the environment. All of the byproducts from our manufacturing processes are recycled or reclaimed and there are no green house gasses that are emitted into the enviroment.
-- Closed loop water system
-- Garnet abrasive recovery recycle system
-- No negative footprint on environment